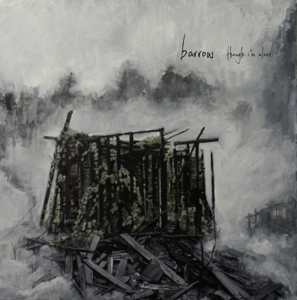 $

11.00
Barrow's second LP "Though I'm Alone" is a a darker, moodier take on what they created on their debut LP "Being Without". With their Mayfly debut they put together a more focused and flowing release. Though I'm Alone is 45 minutes of an ambient blend of screamo, indie, and hardcore. Don't miss out on the first pressing!
This pressing is of 500, 400 clear/w black smoke, 100 sprite bottle clear/w black swirl.
Official release date is March 19th, these will ship as soon as wee receive them!
Availability
clear/w black smoke - 75% in stock

both colors - 41% in stock